Chino Valley Community,
These businesses are still in operation during the Coronavirus pandemic in the Chino Valley. We encourage you to shop local to support local business during the coronavirus crisis.
An ** indicates a Chairman's Circle Sponsor of the Chino Valley Chamber of Commerce.
An * indicates Chamber Member. Thank you for being a member with the Chino Valley Chamber of Commerce, your support allows us the opportunity to support Chino Valley businesses and our community.
We have also compiled a list of restaurants that are offering takeout/delivery services which you can see here –
Restaurants Offering Takeout/Delivery
If you know of any other businesses, please email Zeb Welborn at ZWelborn@ChinoValleyChamber.com and we will update this list as soon as we can.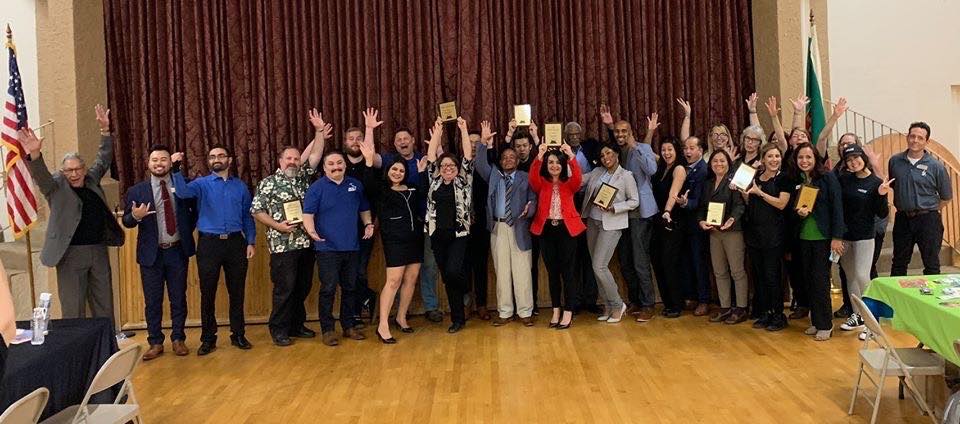 **Chino Valley Champion
909-628-5501
Location: 13179 9th St., Chino CA 91710
Products: Still open for business (Office temporarily closed to public).
**Foddrill Construction Corp.
909-591-4095
**John Edgar State Farm
909.342.9603
Location: Our business continuity plans are in place and active, and we are available to service your policies via phone and email. John Edgar State Farm Agency is fully prepared to support you and your policies during this time.
Products: We are here to review your current Insurance needs during the difficult time.
**Vista Medical Group 
909-613-0100
Location: 12488 Central Av. Suite B
Products: Our doors are open Offering convenient Urgent Care Services (Not A Covid-19 Testing site).
**Good Enough Travel
909-446-2519
Location: Chino hills 
Products: Booking the world. Do not cancel your vacation, change the date to have time to enjoy your family and friends.
**Pacific Energy Network 
909-606-5503
Location: 15342 El Prado Rd Ste 200B Chino, CA 91710
Products: Solar Company
*Rockstars of Tomorrow Chino Hills
chinohills@rockstarsoftomorrow.com | www.rockstarsoftomorrow.com
Location: 4200 Chino Hills Parkway, #670, Chino Hills CA 91709
Products: Full live video online platform.
*The Let It Be Foundation,
www.theletitbefoundation.org/event/walkon2020/
Location: operating in full from our homes; providing weekly support to our Let It Be Families.
Products: We are still planning our annual walk-run with a new virtual format; "Walk-On 2020".
*LNR Promotions
phone/text 714-349-2884 | fax via scan/email
Products: Promotional Products •  Online Events • Consulting
We are OPEN and still provide a wide range of products for employee and clients including Home Office Essential Kits, Home Essentials, Digital Products, Disposable Masks, Gloves, and even custom Toilet Paper and so much more.   Available for a discovery call for those in need of advise and ideas on how to navigate this situation.
"Your Marketing is more important now than ever – to be in front of your clients and be top of mind"
*AAA- Chino, CA
Chris Formica | Formica.christopher@aaa-calif.com
909-364-1488
Products: Home and Auto Insurance, AAA Membership and towing
*Golden Empire Mortgage
Eric Hasanoff
909-664-5873 Cell
909-266-5668 Fax
*KB Real Estate
909-210-1570
Location: Office is closed to the public but we are accessible via phone, email, and video chat.
Products: KB Real Estate is a commercial real estate firm with emphasis on Sales and Leasing of Commercial Real Estate including retail centers, office buildings, industrial warehousing, land, mixed-use properties, and more.
*Postal Centers +
909 591 3925 | FAX: 909 591-2045
Location: 12403 Central Ave is open.
Products: We are providing mailing, package sending and package drop off for DHL, FEDEX, UPS and USPS.  We more importantly have a Notary Public on staff all store hours and are continuing to do Live Scan Fingerprinting.  Notary Services and Live Scan Fingerprinting are especially important right now during this crisis.  We also continue doing faxing, scan to email, photo copies and other business related services.
Shipping with a Choice Made Easy.
*Personalized Gifts For You
951-903-8806
Products: I am still open but only shipping products NO WILL Call or pick up embroidery, screen printing and most promotional products, as well as printed items Business cards brochures, banners, flyers post cards etc.
*Caliber Collision Centers
Antonio.velasco@calibercollision.com
909 597 2203
Location: 14622 Ramona Ave, Chino CA 91710
Products: We are an Autobody/Collision repair shop, and we are definitely open for business.  We handle insurance and out of pocket claims.  We, at this rough time, are offering to pick up vehicles and customers to help facilitate auto body repairs.
*GMP Global Nutrition, Inc.
Tel:(909) 628.8889
Fax:(909) 993.5968
Location: 13653 Central Avenue, Chino, CA 91710
*Cherry Auto Body
909-591-7481
Location: 13634 Central Ave., Chino, Ca.  91710
Products: We are considered an essential business and we are operational and are taking in vehicles for repair.  We are observing all safety guidelines. With the home sheltering, this is a good time to fix vehicles as they are parked in the driveway, anyway.  Our job is to fix vehicles after accidents and restore them to pre-accident condition.  We have been here almost 40 years and guarantee all our repairs for as long as the vehicle is owned by the same person.  We do repairs for all insurance companies as well as ones paid for by customers themselves and can arrange rental cars for those who need them.
*ShabuWara 
909-342-9128
Location: 13788 Roswell Ave #188, Chino ca 91710
Products:
Japanese Asian Fusion cuisine. As a proud member of Chino Valley Chamber, we will donate portion of our profits to provide medical supplies and donations to Kaiser Permanente and Chino Valley Medical Center to prevent spread of COVID-19. Thank you for your support!
Now offering Take-out and Curbside pick up | Free Face Mask with Emergency Family Combo Pack
$5 off your first order | $15 off $75 family orders
Please order online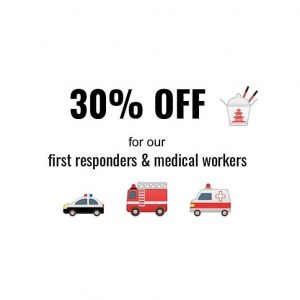 *Omnia Dental Care
www.omniadentalcarechinohills.com
Ph: 909-497-9449 | Fax: 844-600-4099
Location: 15911 Pomona Rincon Rd. Unit 120, Chino Hills, CA 91709
Products: We are open to emergency patients only.
* Berkshire Hathaway HomeServies California Properties
(951) 201-5642
Location: 4085 Grand Avenue, Chino, CA  91710
Products: Our agents are still conducting business from home, and showing virtual tours of homes. Our office is open on a limited basis–no gatherings. We have a Covid-19 Advisory that we request both buyers and sellers to sign when sellers are allowing buyers to enter their homes. Safety is of primary concern to us so agents are providing gloves, masks and disinfectant for those sellers who are allowing to show their homes, and for buyers who want to preview the homes.
*A Storage Place El Prado
Location: 4643 Chino Ave, Chino, Ca
Products:  Our self-storage customers still have access to their units, although our offices are technically closed to protect our employees. Move-ins on an appointment only basis.
*Symmetry Financial Group
Cell:  714-473-8086
Location: Located Chino Hills. Home based and Zoom meetings currently.
Products: Licensed Agent with Jessup Agency/Symmetry Financial Group
Access to 90+ insurance companies. Offering mortgage protection and life insurance and 401K rollovers.
Property/Casualty/Life/Agency Producer
* Metz Air Control
Location:
13784 Monte Vista Ave, Chino, CA 91710
Products: We are open for air conditioning/heating service repairs or estimates.
* California Pizza Kitchen – Chino Hills
(909) 590-3090
Location: 3505 Grand Ave., Chino Hills, Ca 91709
Products: We are currently open for takeout and delivery. Here are our hours of operation:
Sunday-Thursday 11am-7pm | Friday and Saturday 11am-8pm
*Dale Bright's Auto Service
http://www.dalebrightsautoservice.com
(909) 628-0600
Location: 5180 G St., Chino, Ca 91710
*Man vs Fries
https://www.doordash.com/store/man-vs-fries-chino-hills-834485/1177063/en-US
Products: Man vs Fries exclusive delivery pop-up of an American classic. Delivery Only Through DoorDash

* Ekta Samtani, New York Life Insurance Company.
909-896-7559
Products: Helping Clients on Zoom to protect you and your loved ones with insurance.
*Abel Dutra with Dale Freitas Realty
909-210-8263
Location: 5499 Riverside Dr. Chino (by appointment)
Products: Providing clients a solution for their Real Estate needs.
*Bento Mgmt & Realty
909-627-7220
Location: 5389 Riverside Dr Chino, CA 91710
Products: Property Management & Real Estate. Full service property management company.
* Trinity Networx
(951)479-1727
Location: 3333 Concours Suite 4203, Ontario, CA 91764
Products: As an essential business, Trinity Networx is open and available to handle the Technology needs of all Inland Empire Businesses. Whether you need to set your team up to work remotely, or you need security cameras installed while you're business is closed, the Trinity Networx team is here for you.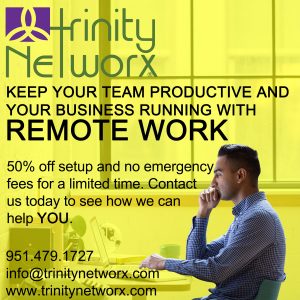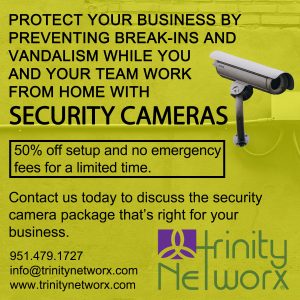 *Econo Lube N Tune & Brakes
909-393-6867
Location: 14688 Pipeline ave #A, Chino Hills, Ca 91709
Products: General auto repair all makes and models
*Lani City Medical Urgent Care
909-465-5000
Location: 4036 Grand Avenue, Suite A, Chino, Ca 91710
Products: Now offering COVID-19 testing for eligible patients – If you or a family member are experiencing fever, cough or shortness of breath, schedule a telemedicine visit at www.lanicitymed.com and find out if you can be tested at our clinic. We are happy to be providing care to the community of the Chino Valley during these difficult times.
Mon – Fri: 10am – 6:30pm
Saturday: 11am – 5pm
Sunday: Closed
* The Vintner's Tavern
909-497-7183
Location: 13788 Roswell Ave, Suite176-186, Chino, CA 91710
Products: Doing carry outs Wed thru Saturday 4-8.  Carry out menu is available on our website. We are also on Yelp on line ordering.
The very first winery and restaurant in Chino Valley. Follow us on IG and FB!
*Hacienda Properties BY AC Realty
https://www.facebook.com/tonysolomonrealestate/
951-202-2303
Anthony Solomon | BRE#00865082
Location: 2514 S. Hacienda Blvd. Ste.A, Hacienda Heights ,Ca. 91745
Products: We are remotely servicing our potential buyers and sellers via zoom. Your Home Sold at 100% of Your Asking Price. GUARANTEED or I'II Pay You the Difference
*Code Ninjas Chino Hills
Products: We temporarily suspended our center hours; however, we have transitioned to provide distance/online learning services in the meantime. Code Ninjas Chino Hills is NOW offering an "At-Home Coding" program, this program includes the following:
Weekly private sessions with one of our Code Senseis
Unlimited access to the daily Interactive Online Group Sessions
Weekly coding challenges to complete at home
While enrolled in this program, you earn hours of "dojo time" for every 30 days that you are enrolled. You can use your earned hours at the center when we re-open our doors.
To request information, visit: https://bit.ly/codingathome or email us at ChinoHillsCA@codeninjas.com
* Professional Mobile Notary Services
(909) 815-4801
Location: Chino Hills, CA 91709
* Dickey's Barbecue Pit
(909) 902-1320
Location: 11748 Central Avenue, Chino, CA 91710
* Sam The Chiropractor
https://www.samthechiropractor.com/
(909)529-1179
Location: 5370 Schaefer Ave, Suite G, Chino, CA 91710
Products: Website Special: $99 New Client Special Includes Consultation and Chiropractic Adjustment
"I specialize in preventative Maintenance Chiropractic Care to help people feel better, boost their health & decrease stress/tension. I take care of families, health fitness enthusiasts, athletes and anyone looking for natural ways to stay healthy. I offer customized Chiropractic Adjustments by hand."
*Voorhees & Ratzlaff Law Group, LLP
(909) 334-1425
Location: 13831 Roswell Ave., Bldg. 10, Suite D, Chino, CA 91710
*Roses Say
909 630-6852
*Chino's Caring Kennel
909-627-2212
Location: 3890 Walnut Ave., Chino, CA  91710
Products: We provide boarding and grooming to pets in our care.  We also carry Nature's Select Dog and Cat Food along with other retail items should client need.
*Roberts Bariatric Services
909 418-8308
Location: 6507 Issac Ct. Chino CA
Products: I am open to serve the public through my online classes.
*Edward Jones – Josh Sun 
Jessica.koerner@edwardjones.com
909-597-9619
Location: 14748 pipeline ave., Suite F, Chino hills 91709
Products: Helping individuals, families and businesses to prosper through financial planning and investment management.  We're offering free consultation by phone and web conference during this time.
*Baldy View ROP
909-947-3400
Location: 1501 S. Bon View Ave. Ontario, CA 91761
Products: We provide free courses and programs that prepare high school students for career and college. We also provide fee-based adult programs that lead to in demand, high skill, and high wage careers.
*Transamerica Financial Advisors
909-967-7662
Location: 14726 Ramona Ave., Ste 301, Chino, CA 91710
Office is currently open however most of our staff is working from home. Please contact Branch Office Supervisor, Jim Maloney @ 909.967.7662 if you have a need to visit the office. Otherwise, we are currently offering complementary phone consultations as well as web conferencing. Call us for details.
Products: We offer comprehensive financial planning in addition to a broad array of financial products including investments, life and disability insurance, annuities, long term care and final expense planning.
*Postal Centers +
909-591-3925
Address: 12403 Central Ave, Chino   on the corner of Central & Walnut
Products: We have a Notary Public during all open hours and continue to do Live Scan Fingerprinting.
We are mailing, packing and shipping packages and letters via DHL, FEDEX, UPS and U.S. Postal
We are accepting prepaid drop off packages with labels from Amazon, FEDEX, and UPS.
Shipping with a Choice Made Easy.
*A Storage Place
(909) 627-5456
Location: 4643 Chino Ave., Chino, CA 91710
Products: Gates are currently open for tenants; Move-In by appointment only
*SA Recycling
(909) 643-2402
Location:
11614 East End Avenue, Chino, CA 91710
Products:
Not currently accepting CRV
*House of Ruth
(909) 623-4364
Location: 599 N. Main St., Pomona, Ca 91768
Products: 24 Hour Hotline 877-988-5559
*Lennar Homes
(951) 817-3550
Location: 980 Montecito Drive, Suite 300, Corona, CA 92879
Products: By appointment only
*GMX International Corporation
http://www.gmxinternational.com
(909) 627-5700
Location:
13771 Roswell Ave, Ste A, Chino, CA 91710
Products:
Hard water treatment, water treatment without chemicals or salt
*Oakmont of Chino Hills
http://www.oakmontseniorliving.com
(909) 606-3010
Location: 14837 Peyton Dr., Chino Hills, Ca 9170
* Reserve at Chino Hills
https://www.decron.com/apartments-reserve-at-chino-hills/
(909) 597-4831
4200 Village Drive, Chino Hills, Ca 91709
Shima Japanese Restaurant 
909-591-0175
Location: 13700 Roswell Ave., Chino CA 91710
Products: We open for take out/togo and deliver through our partners, Ubereats and Grubhub.
Open Monday to Thursday 4-8pm and Friday to Sunday 12-8.30pm
Lunch 10% off and Dinner 20%off
*Welborn Media
zeb@welbornmedia.com
(909) 973-9089
Benham Advertising
909-591-4791
Location: 4091 Riverside Drive, Suite 215, Chino, Ca 91710
Products: We are OPEN during this global crisis, offering Marketing, Advertising and Public Relations services for your business. We specialize in integrated marketing and advertising solutions, including crisis messaging, that inspire respected brand identity and leverage tangible lasting results.
KYR Music
(909) 597-0750
Location: 14560 Pipeline Ave., Chino, Ca 91710
Products: KYR Music is still open with modified hours! All lessons are online and every other service, sales, rentals, and repairs are rolling along. We even offer curbside pick-up and delivery.
*Apollo Insurance Services
http://www.apolloinsuranceservices.com
(800) 426-1088
Location: 13920 City Center Drive, Ste. 220, Chino Hills, Ca 91709
*Servpro of Chino/Chino Hills
https://www.servprochinochinohills.com/
951-235-9927
Location: 14175 Telephone Ave, Suite I, Chino, Ca 91710
Products: Fire & water – Cleanup & Restoration. Mold remediation, asbestos removal and COVID-19 clean-up and disinfecting
Empower Physical Therapy & Wellness
909-907-0805
909-907-0735 Fax
Location: 15944 Los Serranos Country Club Dr., Ste. 250, Chino Hills, Ca 91709
Bell Termite & Pest Control
888-699-9808
Location: 3873 Schaefer Ave., Suite J, Chino, Ca 91710
Products: During these difficult times Bell Termite & Pest, Inc. extends our heartfelt hand. We want to assure you that we take the health and well-being of our valued customers. Associates and community extremely serious. We are closely monitoring the quickly developing effects of the Coronavirus (COVID-19) pandemic. To help prevent the spread of COVID-19, we have and will continue to practice social distancing. Although may companies have temporarily closed their businesses to protect and care for those they are in contact with.
We want to assure you that because we are an emergency response team our services will remain operational, while still maintaining a clean safe environment for both our clients and our employees.
*Infuzion Zone
Location: 4200 Chino Hills Pkwy, Suite 400, Chino Hills, Ca 91709
Products: Our customers tell us, "…hope you guys don't go anywhere. My kids love it there!!!" Infuzion Zone Laser Tag is a family owned small business and we plan to be here for our customers for many years to come! Although our doors are temporarily closed, you can still book a future birthday or team party on our website https://infuzionzone.com/ or grab now the post quarantine 50% Laser Tag Special: https://bit.ly/lasertagplay
*Bykowski Equipment
(909) 902-9400
Location: 12360 East End Ave., Chino, Ca 91710
*Chino Airport
(909) 597-3910
Location: 7000 Merrill Ave., Box 1, Chino, Ca 91710
*Haughey Insurance
http://www.haugheyinsurance.com
(909) 627-4161
Location: 5670 Schaeffer Avenue  #F, Chino, Ca 91710
*Stater Bros. Markets-Chino Hills Pkwy. Store
(909) 591-5405
Location: 14250 Chino Hills Pkwy., Chino Hills, Ca 91709
Products: Open 8 a.m. – 9 p.m. Senior (65+) only, shopping hour: 8 a.m. – 9 a.m.
*C21-Century C21 Award
(909) 938-7154
Location: 13920 City Center Dr. Suite #260, Chino Hills, Ca 91709
*Accredited Tax & Financial Planners Inc.
(909) 627-7007
Location: 5690 Schaefer Ave Suite H, Chino, Ca 91710
Products: Open for drop-off, returns & uploading documents.
*Progressive Real Estate Partners
(909) 576-4259
Location: 9471 Haven Avenue, Ste. 110, Rancho Cucamonga, Ca 91730
*Legacy Realty Partners
(909) 292-3435
135 S. State College Blvd., Ste. 675, Brea, Ca 92821
*FTC Consulting
(909) 642-9300
4091 Riverside Drive #217, Chino, Ca 92880